2019 Honda HR-V: Notable Improvements
September 30 2018,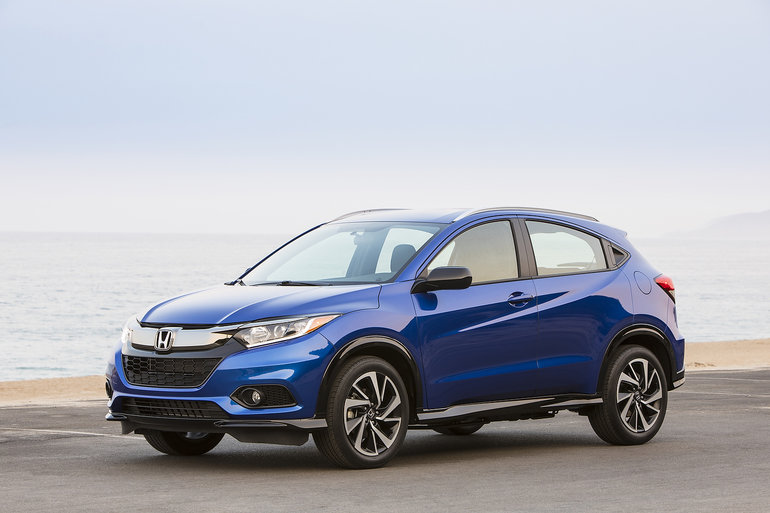 The Honda HR-V has been on the market for a few years now but continues to offer its owners the desirable features of a sub-compact SUV they are looking for. It is agile and compact making it easy to get around town, fuel-efficient and reliable, but also spacious and versatile.
In short, difficult not to like the small entry-level Honda SUV. The redesigned 2019 Honda HR-V should continue on the same trend with notable improvements made to its multimedia system, equipment and style.
2019 Honda HR-V: Differences We See Right Away
The Honda HR-V did not need a complete overhaul. A small update was more than enough. That's what we get with the 2019 edition of the model. For starters, the infotainment system has been significantly improved to make it easier to use on a daily basis.
In particular, Honda made the right decision to add a knob to control the volume of the radio. It's a small detail, but it will be appreciated.
Next, Honda has added advanced technologies such as Apple CarPlay and Android Auto systems, and the full range of Honda Sensing active safety technologies.
The 2019 Honda HR-V is suddenly one of the safest subcompact SUVs in its class. It offers standard adaptive cruise control, automatic braking with pedestrian detection, lane departure prevention and much more. No other sub-compact SUV can say the same.
The HR-V also comes standard with a continuously variable automatic transmission now. The latter is paired with a 1.8-liter four-cylinder engine that still develops 141 horsepower. Average fuel consumption is 7.8 liters per 100 kilometers in fwd models, and 8.2 liters per 100 kilometers in AWD models.
Finally, the 2019 Honda HR-V remains one of the most spacious SUVs available at this price range with more than 650 liters of cargo space.
To learn more about the new 2019 Honda HR-V, contact us today at Halton Honda!