Honda Model Comparison
February 09 2018,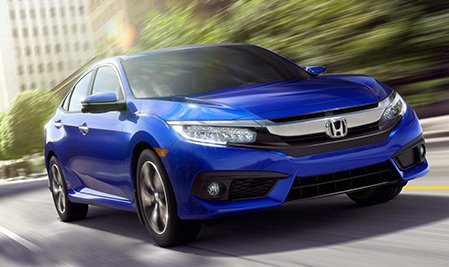 Honda CR-V
Possessing abundant passenger and cargo room, exceptional fuel economy, favorable driving characteristics and outstanding tech and safety features, the CR-V is the perfect SUV for any of your journeys. If you're looking for an exceptionally designed and built compact SUV, then Honda CR-V is an outstanding choice for you.
2017 CR-V vs 2017 RAV4
2017 CR-V vs 2017 Forester
2017 CR-V vs 2017 Rogue
Honda Civic
For nearly 40 years, the Honda Civic has been one of the best selling compact cars in America. Possessing excellent fuel economy, a comfortable and composed ride, a roomy and refined interior and fantastic performance, the Civic gives you a wonderful driving experience.
2017 Civic vs 2017 Corolla
2017 Civic vs 2017 Focus
Honda Accord
A revitalized midsize that combines power and efficiency, the flagship Honda Accord is a highlight of the Honda model lineup. Complete with an athletic style, well equipped interior and exceptional powertrains, the Honda Accord is tough to beat.
2017 Honda Accord
2017 Honda Accord vs. 2016 Chevy Malibu